Hamilton Real Estate Feb 2019 Market Report
Hamilton Real Estate February+ 2019 Market Update Report
Statistics, House And Condo Values, MLS Properties For Sale
February 2019 had 770 Residential MLS Listings came through the Hamilton Real Estate Board. This is only 9% HIGHER than February 2018 as reported by The REALTORS ® Association of Hamilton-Burlington (RAHB).  Burlington is UP only 2% with 311 New Listings. Overall, the weather played a big role in the low numbers with another 40 cm of snow, and lots of ice throughout the month.
Residential Sales located throughout the RAHB market area (including Burlington and all outlying areas covered by RAHB) 
of 
735 Properties
 were down again this month, a 4% drop from the same month last year, however, went up 24% from January 2019! Residential Sales in Hamilton (which includes Hamilton plus Flamborough, Dundas, Ancaster, Waterdown, Stoney Creek and Glanbrook) were 
473 
of that total. The Average Hamilton Residential Sales Price of properties sold through the RAHB Multiple Listing Service® (MLS) system in
 February 2019 was $517,439
 up 2% from
…
.For the rest of the article click here!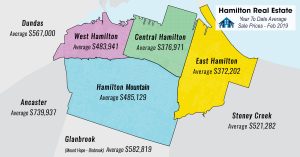 In this Market, it is important that you know about the houses getting listed Immediately! 

Click

Here to get set up on the Instant Listings Notification Search, otherwise, you will only know about listings once they are reported to the public sites. If you wait till you see it on Realtor.ca or other sites, it's too late, and is probably already SOLD!